Theatre Maker, Movement Director, Performer, Screen Actress, Playwright, Slam Poetry Artist, Dancer and Public Speaker
Theatre Maker
I am a theatre maker, movement specialist and choreographer.
What brought me to the world of theatre, movement and dance? The power of storytelling. Dance, Theatre, Drama, Comedy, Poetry, all have the power to communicate beyond languages and culture differences. Art has the power to transform society, and bring positive change within our communities. It has the power to heal, to build peace, to question, and to bring people together.
---
"You have to applaud director and choreographer Cindy Claes for being so daring in her approach to theatre. (…) Claes' experimentation defines her as an 'artist' rather than just a choreographer", ToomuchFlavour Online Magazine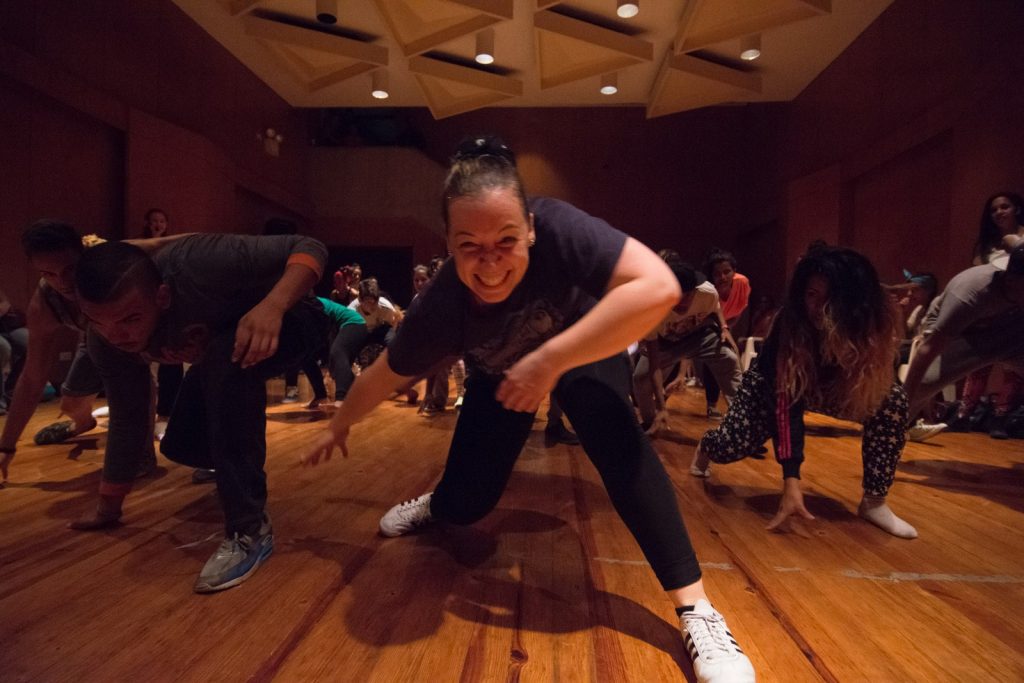 Teacher
I have been teaching physical theatre, dance, theatre, creative writing and acting in English workshops worldwide. From Jamaica to Venezuela, to the UK, Europe, Spain and L.A., I have empowered young people and adults of all backgrounds. I have also run scholarships for my online courses to support dancers and choreographers based on the African continent to further their careers.
My Creativity Retreats (physical theatre, dance, theatre, creative writing sessions) are powerful experiences for people from all walks of life to enhance their creative approach to their personal and professional lives.
Alongside regular workshops for pro's, semi-pro's and performance enthusiasts, I founded an international leadership program for dancers and choreographers who are working with traditional and /or urban dance forms. "1000 Pieces Puzzle: is a platform for artists to clarify their purpose and mission as artists. The program is a 6 weeks intensive which helps artists strive in a field where they choose to champion new projects / shows / events / educational programs. Artists learn how they can impact their local communities. 1000 Pieces Puzzle is a program to nurture citizens of the world through theatre and dance.
---
"Wicked and very helpful workshop today with the ever so inspiring Wonder Gyal Cindy Claes. She knows whats she is talking about people! She gives and gives tiredlessly to the community all the time and she is a huge help to many of us creative munchkins out there! A time spent with her creative brain is golden one!", Rowdy
"Yesterday was mentally and creatively mesmerising . I feel so aware now. Thank you so much. This workshop pushed my creativity. You made it all very clear and explorative. an ACE workshop!!", Zenovia
Screen Actress
I perform in English, Spanish, French and Dutch.
Diving deep into the world of characters, their belief systems, is what makes the work of an actor incredibly interesting.
It is a journey of non-judgement and compassion towards others, putting our talent / tears / sweat at the service of telling stories that matter.
Having a strong background in movements and dance, action movie roles are my ultimate goal. Therefore I am trained with Escenas de Accion to refine the use of weapons as an actor. My screen fighting sessions with LK Stunts Academy in Madrid immensely nourished my practice. Through fitness, weightlifting, BJJ, and Krav Maga, I am continuously working on my physical and mental strength.
---
"Cindy Claes is revitalising." – Isaac Ouro
"Transformative!!", Caesar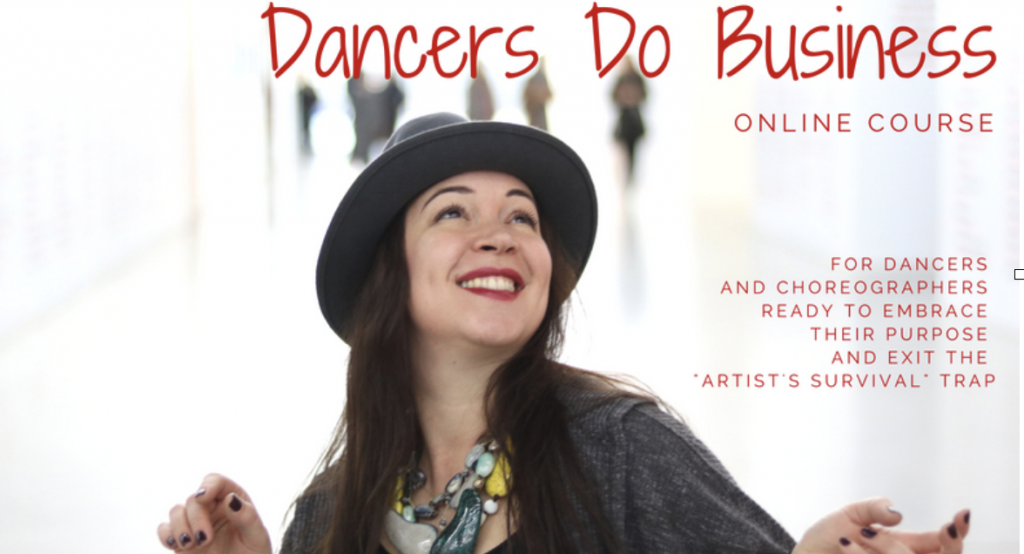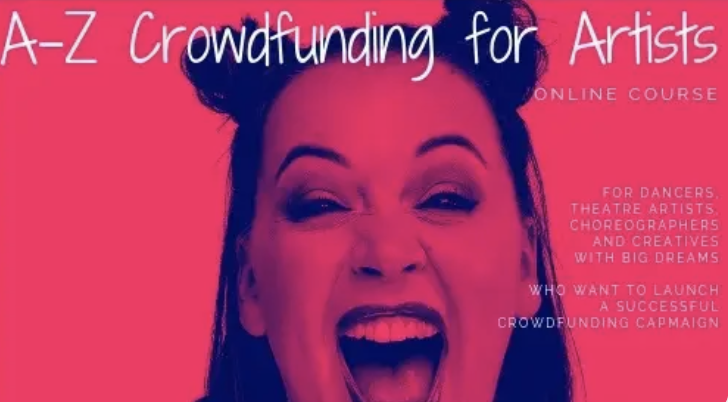 Online Courses
I offer a range of online courses and coaching programs for dance artists hungry to take their careers to the next level.
Whether you want to have a wider understanding and practical tips on how to grow your income streams as an artist, or whether you are looking for inspiration because you're facing a creative block, the online courses and coaching are for you!
I also created an A-Z crowdfunding audio mini course. In 2018, I decided to go back studying, in one of the most renown schools on Earth. I attended the International School of Theatre of Jacques Lecoq in Paris. No scholarships were available to me. Why? Because I was a mature student, because I already had a Masters, because I applied and received a place at the school very last minute and because it was impossible to find financial support to study theatre at a private school. So, I did a crowdfunding campaign. After 2 months of hard work, trial and errors, I was able to pay for my school fees! If you too are considering to crowdfund but need clear ideas on how to do it, there is a mini course for you too!
---
"The tools you gave us today are invaluable to have as artists working on creating productions. There were so many real gems today!", Rachel
"Cindy's workshop was invaluable for my growth as an artist and has provided skills, tools and insight that has heavily steered the development of my current choreographic project!", Jade
Entrepreneurial spirit linking the dots through Fitness and Nutrition
Preparing herself for the ultimate dream role as an actress in an action movie, her training sessions became more and more intense. She brought all her passions for weightlifting, strength training, fitness, BJJ and aerial circus skills together to create her new brand: Eat and Train with Cindy.
For more info about how she is connecting the dots between the Arts, Health and Strength, please visit the website: eatandtrainwithcindy.com
Gallery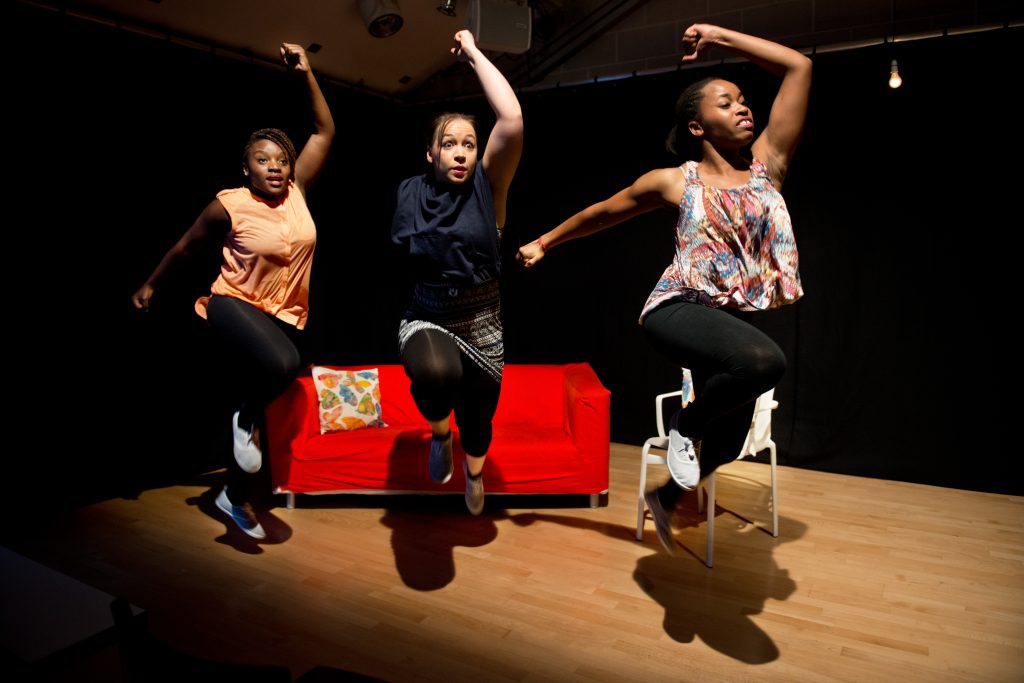 Let's work together
I work with individuals and companies to support them unleash their most powerful creative potential