As a result of my coaching and workshops, clients have unleashed their creative potential, found deep peace in clarifying their purpose, and are living a life where they fulfil their highest potential. My clients are people who are ready to experience greatness in their business, creative adventures and relationships. I am serving people who have challenges with their creativity as a mindset and the physical embodiment of living a creative life.
I am using creative expression and creative exercices to transform their mindsets, belief systems AND bodies!
Whether you are a professional dancer, actor, choreographer, or someone who wants to live a more creative life, I got you covered!
1to1 COACHING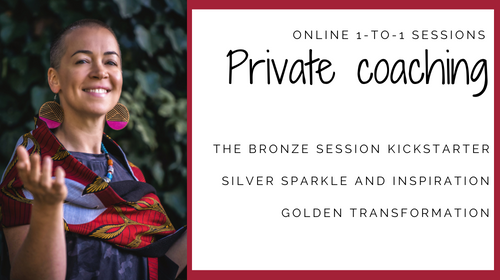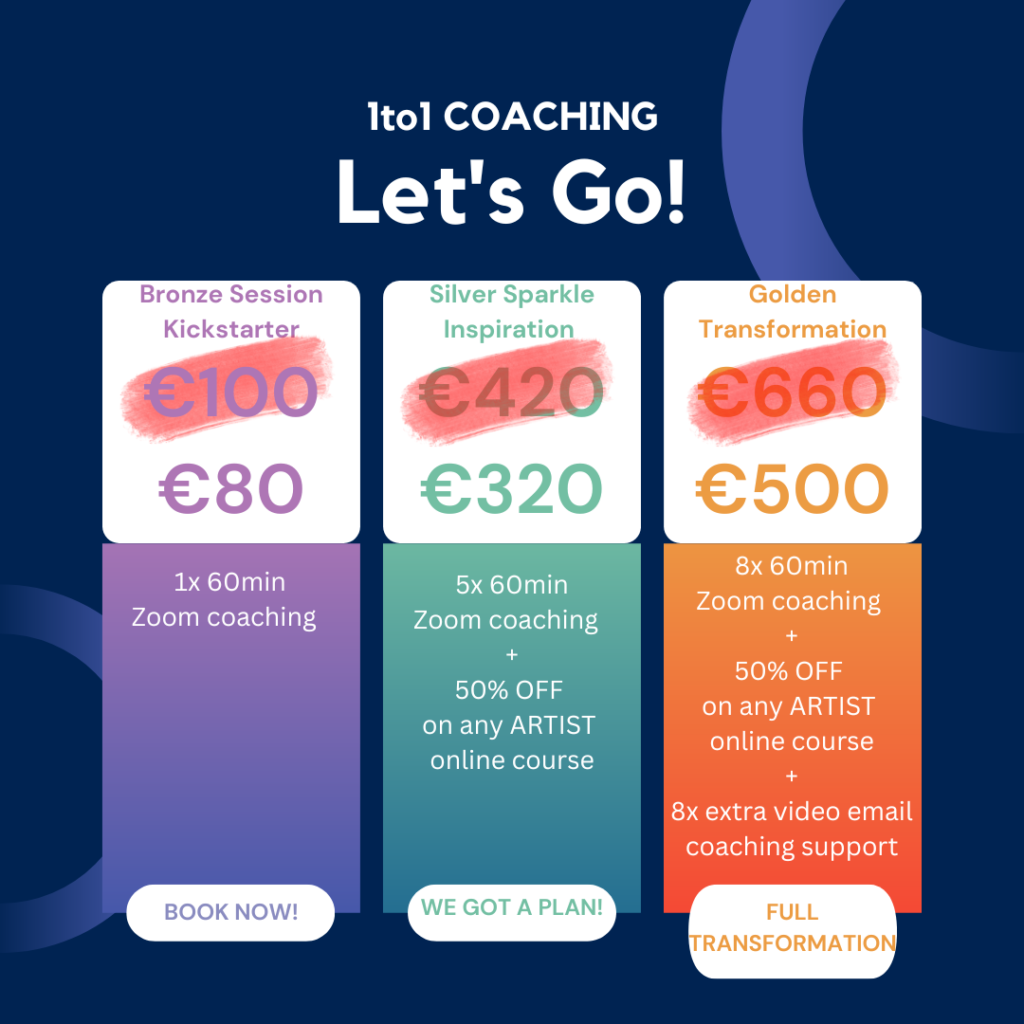 My brand new packages aim to serve you so YOU can reach your goals!!
Do you just need something to kickstart your journey? Then the one-off Bronze session is for you. You'll walk away with more clarity, actions to take, and a heart full of motivation.
Do you truly want to see change in the next few months? Then the Silver Sparkle is the package for you. You can use your sessions on a monthly or weekly basis. You will not be left alone, we are going together on a journey and implement each step at the time. So that YOU, truly feel the energy in your life SHIFTED!
Do you aim to truly TRANSFORM your being, mindset, creativity and/or business over the next few months? Then the Golden Standard is for you. Not only do you get 8 Zoom coaching sessions, you can also reach out to me 8 times by email. Feel stuck, scared, confused? Drop me an email with your question and I will respond with a video for continuous coaching!!!!
I serve my clients by supporting them with:
birthing news ideas
motivation
mindset
building a career in the industry of the performing arts
funding applications
negotiation skills and building strong relationships
finding your authentic voice
creativity
body image
leadership skills
marketing
self-love
rituals and practices for well-being
movement / acting / writing /storytelling skills
preparing castings and auditions
bringing fun back into the process
accountability
and more…
---
Testimonials
"Cindy's given me permission to empower myself in ways I didn't know how, everything she's taught me I will take on with me through out the rest of my life." – Ffion
"Cindy is an incredible artist and leader with a passion for sharing knowledge. Her fantastic teaching abilities and desire to help build up the dance community have inspired me to pursue my own goals. She is a selfless mentor that I am constantly learning from." – Elsa
"Working with Cindy has been one of the biggest turning points for me as an artist, and one of my biggest inspirations in the dance world. Cindy is truly a unique and special treasure in the dance industry." – Daniel
"Cindy is a sun and a bright light shining. I never knew I could do this as a performer."– Paola