Are you scared to act in English?
Do you think your accent is "not good enough"?
Do you want to get ready for castings and auditions in English?
Do you want to understand how you can connect to scripts in other languages?
Cindy performed and made theatre productions in London (UK) for 13 years. She also performed and collaborated with several artists in the USA (Chicago, NYC, Washington DC, San Francisco, Los Angeles).
She speaks English, French, Dutch and Spanish and understands the challenges that come with acting in other languages.
These workshops focus on a very specific kind of voice work. Learn to embrace with your accent and how to improve pronunciation. Learn to connect emotionally with text and words which aren't in your mother tongue.
Come and develop yourself as international actors.
You will have the opportunity to learn some segments of text beforehand and will be challenged to improvise in English during the class too. Extracts of dialogue, plays, movie scripts, and poetry will be used during the workshop.
The first day will focus on technique and creative explorations. Scenes and monologues will be filmed on the second day.
Cindy's practice is deeply rooted in movement. Movement will be used to expand our understanding of voice work and how to perform in different languages.
The course will be taught in English. However, you can ask questions in Spanish if needed.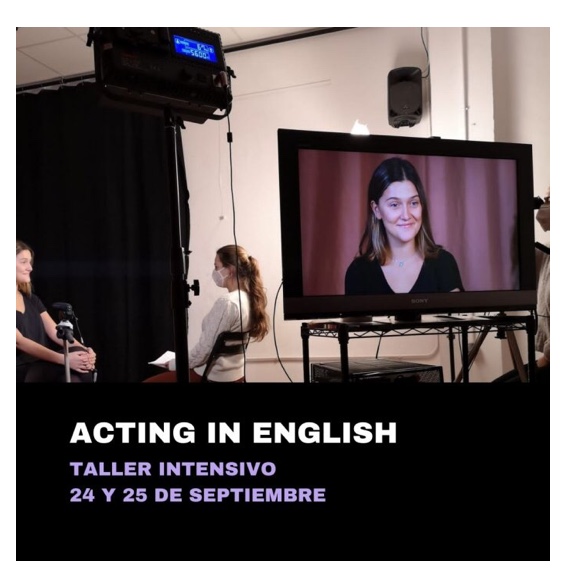 Happening on 24th and 25th SEPT at Estudio Di Pace in Madrid.
REGISTRATIONS and INFO: Estudio Di Pace